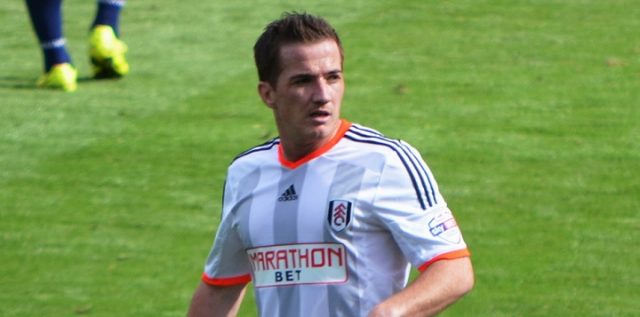 According to the Birmingham Mail, Melbourne City manager Warren Joyce has expressed his frustration for losing Ross McCormack to Aston Villa this winter.
The 31-year-old striker has spent the first half of the season in Australian A-League, where he has been a regular first-team player and club's top-scorer with fourteen goals. He arrived as a replacement for Bruno Fornaroli, who is yet to return from injury, which leaves the Blues without a striker.
Melbourne officials were desperate to keep McCormack at AAMI Park until the end of the current campaign, but they failed to find an agreement with the Lions.
Joyce has stressed his discontentment with the City's failure to extend striker's loan, "It's disappointing to lose Ross. We weren't able to reach an agreement between the two clubs and that is football. We have to get on with it.
"He was a hit with the fans and players so I think it worked for both parties. It's just disappointing and frustrating we couldn't come to an agreement and prolong it until the end of the season."
McCormack's future at Villa is at manager Steve Bruce's mercy, and will hardly find space next to Lewis Grabban, Gabby Agbonlahor, and Scott Hogan.
After having played for two teams this season, due to FIFA transfer rules, the former Leeds United target man has been forced to stay at Villa Park despite having some arguments with the Villa's boss.