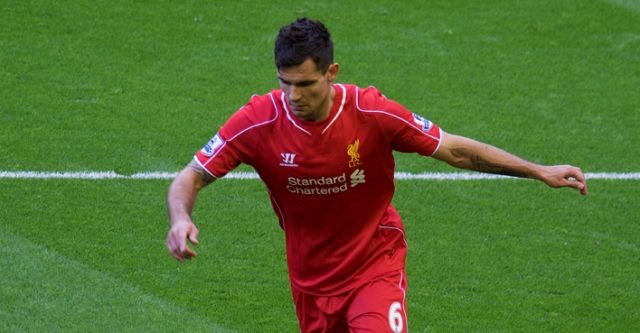 Jamie Carragher has criticized Dejan Lovren for his "stupid mistake" which led to the Reds drawing 2-2 with Tottenham in a Premier League encounter on Saturday.
While the game was 1-1, Spurs were awarded a spot-kick when Kane was brought down by Loris Karius. Kane was initially offside but was played on by Lovren after he missed a clearance.
Referee Jon Moss discussed the incident with his referee Eddie Smart and opted to stick with the decision.
Kane was denied by Karius before Mohamed Salah went to score his second during stoppage time and seemingly clinch the game for the Reds.
Kane however eventually made amends with virtually the last kick of the game after Virgil van Dijk was judged to have brought down Eric Lamela in the area during the fifth minute of stoppage time which led to another penalty.
"Probably that incident sums up Dejan Lovren as a footballer," Carragher said. "He had a great game, but he lets himself down with a stupid mistake.
"Harry Kane is offside but Lovren does touch the ball. The linesman doesn't see that and I think it is a penalty. Listen he makes the most of it, but there is a touch from Karius as he comes o