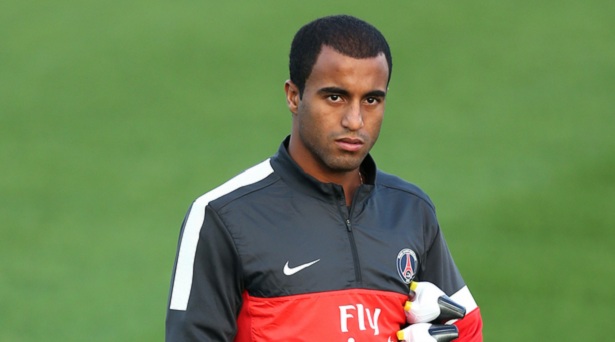 Tottenham manager Mauricio Pochettino has warned his clubs new signing Lucas Moura that he will need to focus on fighting to win himself a place in the first team.
Moura arrived at the North London club last month for a fee of £25 million and becomes the biggest name to have arrived at the club following the arrival of Pochettino in 2014.
PSG splashed out £38 million to sign Moura from Brazilian club Sao Paolo and he was at the time considered as being one of the best up and coming talents in South America.
However he ended up falling down the pecking order at PSG this season due to the arrivals of Kylian Mbappe and Neymar at the French giants.
Despite having a big reputation, Pochettino has declared that Moura will not be given preference.
'For him he's not going to come here, arrive and say, "Oh because he is Lucas Moura and came from Paris St Germain, he's going to play because he is Lucas Moura",' Pochettino said.
'He needs to show that he is better than our players. That is the fair competition. If you are in Paris St Germain and Neymar arrives, if he is better than you then he plays. It's fair, he's better.'