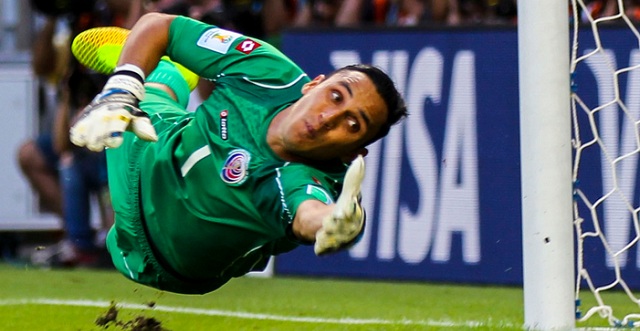 According to the Daily Express, the Real Madrid officials are worried by the latest reports that suggested Keylor Navas could move to the ranks of Liverpool next summer.
The Costa Rica international has an offer to join the Merseysiders, but he rejected it in order to stay at Santiago Bernabeu. However, it seems that the Reds would like to sign the former Levante goalkeeper at the end of the season, despite being turned down this winter.
Manager Zinedine Zidane fears that the whole situation around his first-choice goalie could do the further damage to an already trembled campaign.
Liverpool boss Jurgen Klopp is looking for a new shot-stopper to replace Simon Mignolet, with the names of Roma's Alisson Becker and Atletico Madrid's Jan Oblak residing on the top of the list.
The 31-year-old keeper has the desire to stay in Madrid, but the Merseysiders are keeping all options open, hoping that things could change in July.
Los Blancos are chasing Manchester United star David De Gea, who seems tempted by a move to the Spanish Primera. If the Spaniard end up joining the European champions, Navas might be forced to leave.