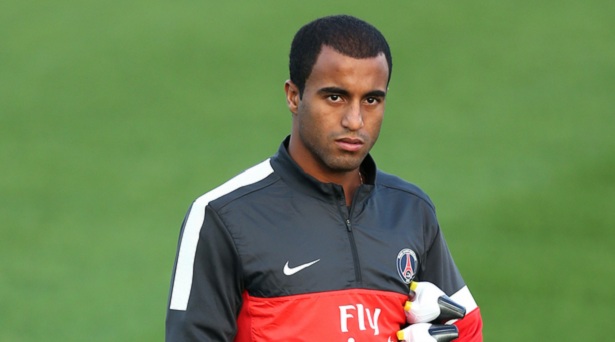 Tottenham defender Serge Aurier has claimed that he influenced Lucas Moura into choosing to join Spurs over other clubs.
Aurier knows Moura well as the two were team-mates at PSG and had a close relationship both on and off the field.
After struggling for first team football during the first half of the season following the arrivals of Kylian Mbappe and Neymar at the French capital last summer, Moura completed a £24.5 million move to the London Stadium on Wednesday and was introduced to Spurs fans at half-time during the clubs 2-0 win over Manchester United on Wednesday.
"I'm happy. I'm really happy to have him here," said right-back Aurier shortly after the Spurs squad was introduced to Lucas. "I spoke a lot to him before his arrival and I reassured him. I think he made the right decision. He had other opportunities, but I think it's the best choice for him and for his career.
"I told him it's an ambitious club, a beautiful club with a really good team. I think he was looking for somewhere where he could have fun again and he has come to the right team.
"It's a spirited group here, which is not afraid of welcoming new players and in that regard I know what I'm talking about. So he simply made the right choice and now I just hope he's going to adapt as quickly as possible."