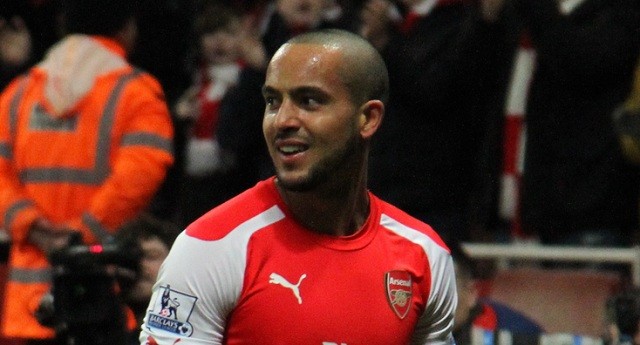 Everton manager Sam Allardyce has said that Theo Walcott can become a pivotal player for the Toffees which he was not at Arsenal towards the end of his stay with the Gunner.
The 28-year-old ended up moving to Goodisan Park last month following a lack of game time at the Emirates and in the process, he ended his 12-year-stay with the Gunners after joining the club as a 16-year-old in 2006.
Walcott has started life impressively at Everton and has gone on to score two goals and provide an assist during his first two games for the club, which consisted of a brace against Leicester City this week as Everton went on to defeat the Foxes 2-1.
"He'll be doing the team talk tomorrow," Allardyce said, speaking ahead of his sides clash against Arsenal this weekend.
"I think he is looking forward to it. I am sure he will get a good reception when he goes back to The Emirates considering the time he spent there.
"Everyone can understand why he has left because now he has the opportunity to be one of the key players for Everton now.
"I think he saw that was going to be the case (for Arsenal) last season when he played 30-plus games and scored 19 goals.
"Then all of a sudden this season that hasn't been the case, but he can be a pivotal figure for us in the future.
"Hopefully he can go and perform as well as he did on Wednesday night."