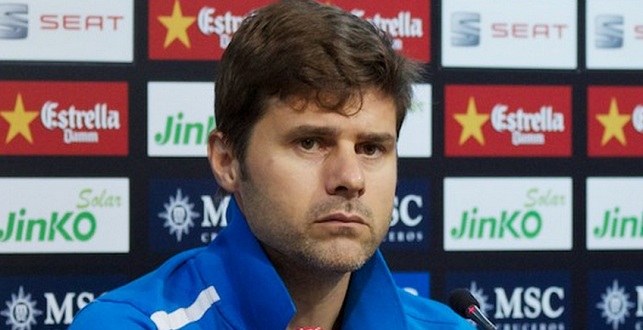 Manchester United manager Jose Mourinho has said that he believes that Tottenham boss Mauricio Pochettino has what it takes to manage one of Europe's most revered clubs.
Pochettino has been widely praised for the work that he has done at Spurs since taking over the club in 2014, after having transformed the side from a modest outfit to one that can genuinely challenge for major trophies.
Real Madrid are currently performing poorly by their standards and there has been increasing speculation over recent months that the Spanish giants could aim to replace under-fire boss Zinedine Zidane with Pochettino during the summer.
Madrid are currently 19 points adrift of first placed Barcelona in the La Liga standings and also finished runners-up to Spurs in their Champions League group.
Mourinho believes that Pochettino has what it takes to manage one of the biggest clubs in European football.
"I think he has [what it takes]," he said on Monday.
"I think he is already at a big club as a start. I look at Spurs' history and I don't see a small club at all. I see a big club with big expectations and dreams to achieve.
"I think he's having that experience already at the highest level, Premier League and Tottenham Hotspur, we are speaking about high level football club, high level competition.
"So yes, I see him at Spurs for many years. I also see him leaving and having a very good career at other clubs.