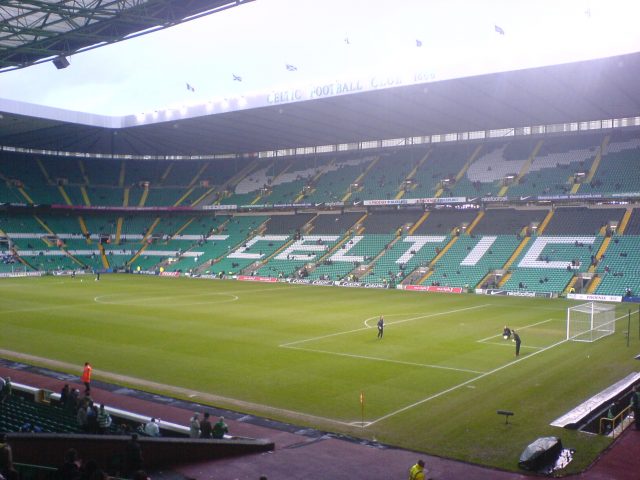 Celtic are looking to gradually establish themselves on the continent after decades of domestic invisibility, and while they are still not able to match the big wigs in the transfer market, they are getting work done elsewhere.
The Scottish giants are laying a new super-pitch after manager Brendan Rodgers demanded for a hi-tech hybrid one, and he revealed it would set the club back some £1.5million.
Work on the new pitch started last May, with the foundations for the hybrid surface already put in place. However, a grass turf is currently in place on top of the footing to allow the pitch to bed in.
It will be lifted after the last game of the season so that the hybrid can be laid on the foundations and allowed to settle in time for next term.
An elated Rodgers revealed: "It won't be how I want it until the summer but hopefully it will see a faster and better game more consistently. The cost is about £1.5m. Thankfully the club backed us on that last year.
"Because the timeline is so tight, ideally you do it in one season, in a six-week block. So they had to do the first part and then the second part goes down in the summer and hopefully that's it for a good period."
Premier League sides like Arsenal and Chelsea use the same type of pitch which is an hybrid mixture of natural grass infused with artificial fibres that prevents a pitch turning sticky.
Celtic can't stand the duo in terms of squad quality and financial power, but at least, they can boast of having their type of playing surfaces.