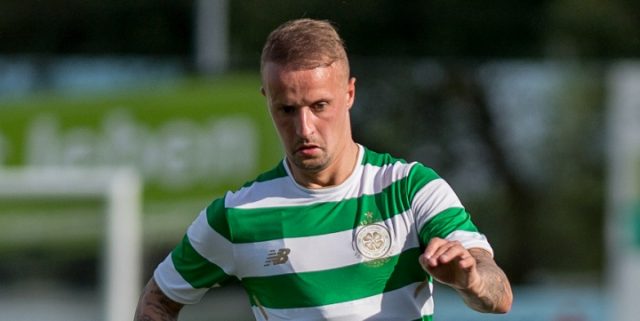 The renowned portal, Goal.com, have broadcasted the news from the Scotsman concerning the fate of Leigh Griffiths. Swansea City have approached Celtic to ask for Griffiths' availability, as the Swans are facing a relegation battle this season in the Premier League.
According to the same source, West Bromwich Albion and MLS side Kansas City have both shown interest in Scottish international.
The 27-year-old forward has been one of the best players in the Scottish Premiership over the last couple of years and manager Brendan Rodgers considers him as an indispensable first-team player despite recent troubles he had with injuries.
The former Wolverhampton Wanderers man has the intention to stay at Celtic Park and help his team to win another Premiership title.
"I don't want to leave here. It's a massive club and I love playing for this club. I am focusing on trying to hit that 100-goal mark, and won't be going anywhere." Griffiths told.
Along with Moussa Dembele, Griffiths is the most important player for the Hoops, and they will hardly renounce his services this January, as they are expected to face Zenit St Petersburg in the Europa League knockout stage.