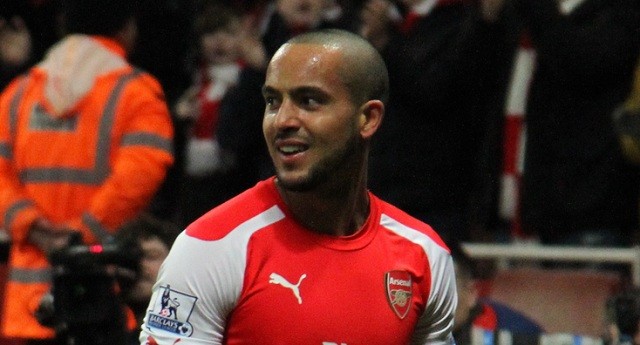 Jamie Redknapp has suggested to the Daily Mail that Alex Oxlade-Chamberlain's successes with Liverpool may have helped Theo Walcott to secure a transfer from Arsenal to Everton.
The Toffees completed the signing of the 28-year-old Walcott on Wednesday in a deal which could be worth up to £20 million. The England international has signed a three and a half year deal at Goodison Park.
Redknapp believes that Oxlade-Chamberlain's success at Liverpool may have convinced Walcott that moving to Everton would be the correct decision.
After being used sparingly during the first half of the season, Walcott will be looking to try and play as regularly as possible for the Toffees during the second half of the season in order to try and win selection to the England national team which will play at the 2018 World Cup.
"Theo Walcott has probably looked at his former team-mate Alex Oxlade-Chamberlain and seen how much his career has benefited from leaving Arsenal for Liverpool," Redknapp said.
"This is a great opportunity to get away from his Arsenal comfort zone. To elevate his career once more, he needs to put himself under pressure and that is what he is doing by moving to Everton.
"He will need to get fitter and stronger but he is a very talented player who can play as a striker or out wide. Everton have always had good wingers with pace and he can do well there. Walcott knows he has got to get his career back on track and that is why he has made this move."