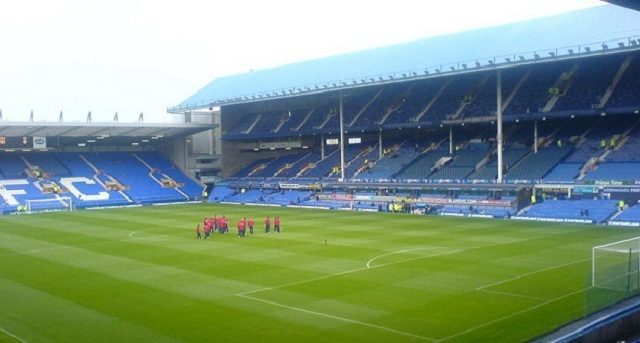 Everton have finally secured the signing of Arsenal's Theo Walcott, and fans are already relishing how the winger will link up with another January arrival – ex-Besiktas striker Cenk Tosun.
Behind them in the Merseysiders new formation is the legendary Wayne Rooney in the number 10, and there are suggestions another forward could come in to complete the puzzle this window.
Oddschecker has revealed that Leicester City striker Jamie Vardy is being widely tipped for a Goodison Park move amongst punters.
With a massive 34% backing for the 31-year-old in the market, Oddschecker spokesperson George Elek revealed the logic behind the wishful thinking.
In his words: "Big Sam didn't last long as England manager, but maybe we are getting a taste of what his Three Lions team would have looked like.
"Wayne Rooney, Theo Walcott and Jamie Vardy could well have been an England front-line in recent years but, if Allardyce gets his way, they could be lining up together at Goodison Park soon."
Vardy helped Leicester to the Premier League title 2 seasons ago, banging in 24 goals in 36 games. Despite managing just 22 in his last 57 appearances, the England international still remains a threat.
His pace and finishing set him apart, and so does his ability to score against the big boys. Could "Big Sam" be plotting a move for Vardy ahead of summer given that a striker will be top priority should Tosun flop?