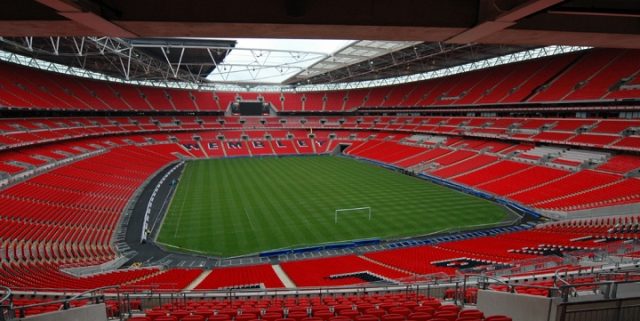 Tottenham Hotspur attacking midfielder Christian Eriksen has expressed his happiness with life at North London amidst rumors linking him with a move to Juventus.
Christian Eriksen's future has come under question in recent weeks due to interest from the likes of Juventus and Barcelona, who are looking to sign the Danish international to improve their respective squads.
Eriksen has been an outstanding performer for Spurs in recent seasons and has established himself as one of the best attacking midfielder in the Premier League. Therefore, it is understandable that interest in high in Eriksen but it looks unlikely that the Danish playmaker will leave the North London club anytime soon.
Now in a huge boost hint that he will remain at Tottenham despite the interest, Eriksen has told in a recent interview that he is happy with life at Wembley and was not considering a move anytime soon.
"I am happy to be at the club and have nothing negative to say about it [Tottenham] at all," the London Evening Standard quotes him as saying.
"Everyone is really very pleased with the Everton win and how we played was very good so it's on to the next game. I think it gives us a lot of confidence to play like we did."
Eriksen also took time to appreciate his teammates' form and expressed his enjoyment at getting to play with the likes of Son Heung-Min and Harry Kane.
Eriksen added: "Sonny is flying and so is Harry. It's enjoyable to watch and enjoyable to be in the same team with them.
"Congratulations to Harry for breaking the [Premier League goals] record for Spurs. It's always a big achievement and to do it in so few games as he's done is fantastic and of course Sonny with how he plays, it's a big thing to play in the team with them both."