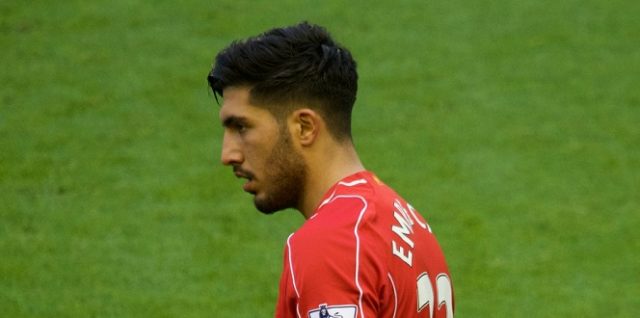 Liverpool star Emre Can has revealed that he is open to joining any club next season or remaining at Anfield.
The German's current contract with the Reds is set to expire at the end of the current season and as he has yet to sign a new deal, there has been speculation that he will leave the club amid interest from Italian giants Juventus.
He is currently free to talk to other clubs as he has entered the final six months of his contract with Liverpool.
The player refused to give any details as to what lies ahead but said that he will not be leaving Liverpool this month.
'My agent is looking after everything but I am here until the summer,' said Can.
'I haven't signed anything [with Juventus] or anyone. I am talking with everyone. Of course I am talking with Liverpool. Why not? I still have a contract here. It is an amazing club.
'What can I say? My agent does the rest. I just concentrate on the scene, on my performance and the football. I will give everything for this team.'