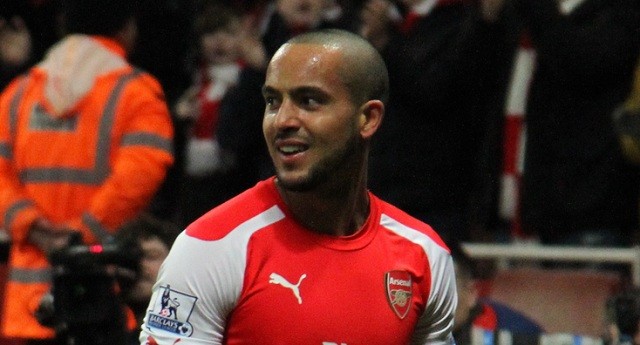 Everton are reportedly on the verge of finalizing a move to sign Theo Walcott from Arsenal.
Toffees manager Sam Allardyce has made no secret of the fact that he wants to sign Walcott as he looks to bolster his side during the second half of the season.
The veteran manager has suggested that Walcott will also be allowed to play anywhere across the front three should he join.
The two clubs are reportedly close to agreeing a £20 million deal.
If the deal does materialize and Walcott ends up arriving Goodisan Park, he will end his 12-year stay with Arsenal during which he has made 397 appearances and scored 108 goals.
Walcott will add much needed pace and experience to Sam Allardyce's squad.
At Everton, he will also see more game time which will help his chances of winning selection to the England squad for the 2018 World Cup.