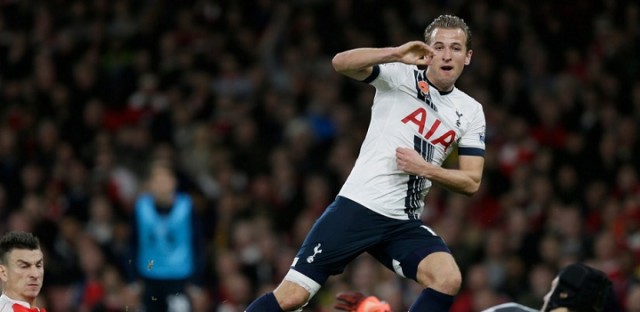 Tottenham Hotspur winger Son Heung-Min has revealed that he doesn't mind striker Harry Kane attracting all the media attention instead of him.
Son has been in fine form for Spurs this season, scoring eight goals and setting up another four in the Premier League but somehow the talented Korean has managed to go under the radar – rarely getting mentioned this season.
Evidently, Tottenham star Harry Kane has managed to take all the limelight from his teammates at Tottenham and Son has expressed that he was happy for the England international to garner all the attention.
Speaking in a recent interview, Son told reporters that he was happy to be the part of records that Kane is setting and is actually enjoying being involved in the 24-year-old's success.
He said, "I really enjoy Harry scoring goals as that is also good for the team. When I play with him and the team, he beats every record and we are part of this. I'm happy to help him.
"It's nice to have some record myself and I really enjoy it. But I'm not selfish or just thinking about myself. I'm really happy for Harry. I just want Harry to beat every record for England and the Premier League."
Son was at his best in the recent 4-0 defeat of Everton where the South Korean scored one goal and set up another in a dominating performance.