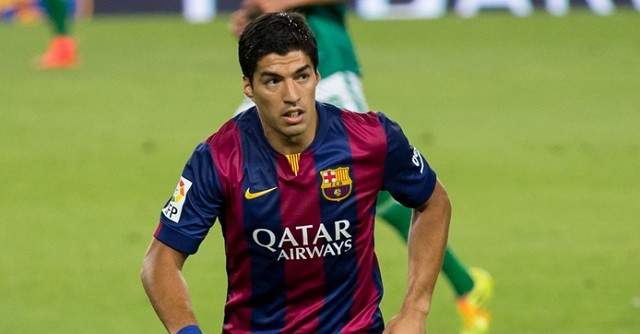 Barcelona star Luis Suarez has reportedly said that he feared that his dream move from Liverpool would not take place after he controversially bit Italian defender Giorgio Chiellini during the 2014 world cup.
Following the incident, Suarez was banned for nine international games which ruled him out of the rest of the world cup and also earned a "four month suspension from all football related activities" as well as a £66 000 fine.
During an interview with Barcelona team-mate Gerard Pique, Suarez revealed that the consequences of his actions weighed heavily on his mind.
"We score our goal a few minutes after [the bite], when Godín scores, and I don't celebrate it as much as I usually would — the way everyone else celebrated it — because I was already thinking about the aftermath," he explained.
"I think in the few days after that — before they kicked me out of the World Cup — that's when I spoke with Zubi [former director of football Andoni Zubizarreta], and [Josep Maria Bartomeu] the president, and they told me to be calm because Barça still wanted me.
"And I have no problem saying it, I cried. Because, they were accepting, and me going through what I did in that moment, and with the shit I had caused, it was complicated to trust in me. Truth is, Barça has been so good to me, and I will always be very grateful for that.