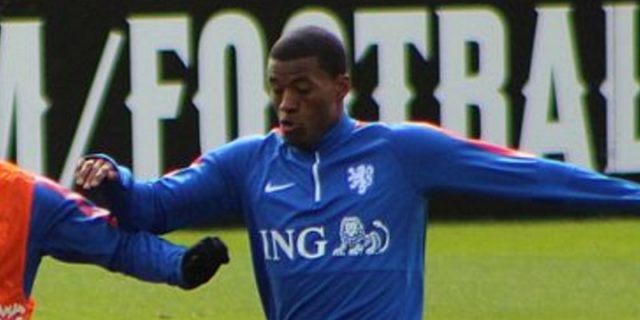 Liverpool midfielder Gini Wijnaldum has suggested that Liverpool will need to be more ruthless if they are to get to Manchester City's level.
Manchester City have set the standard in the Premier League this season by running away with the lead at the top of the table and remaining invincible for most of the season before finally getting beaten by an excellent Liverpool side this weekend.
Liverpool became the first team to beat City during the current campaign by playing an attacking brand of football and this has led many to rank Liverpool in the same bracket as the league leaders.
After the game, Liverpool midfielder Winjaldum spoke about the victory over City by telling reporters that the 15 points gap at the top was not necessarily the reflection of the gap between City and Liverpool and should the Reds get bit more ruthless with their performance, than they could have matched the Citizens in the league.
Winjaldum said, "That's the reality and you have to accept it. They did it much better in some games. There were some games difficult for them but they still scored and killed the game.
"That is something we didn't do. Even today we still give them a chance to come back. That is the biggest thing we have to change if we want to compete with teams like City."
"I don't want to say the difference is not big because they show it every game, and even in the games they did not play very well they won,
"So that is the step we have to make to compete for the title. The first game against Watford we play well and conceded at the end of the game.
"Burnley at home we created chances and did not score often. At home, we have had games we did not score – you have around six points there already. We gave a lot of points away that we could have collected."