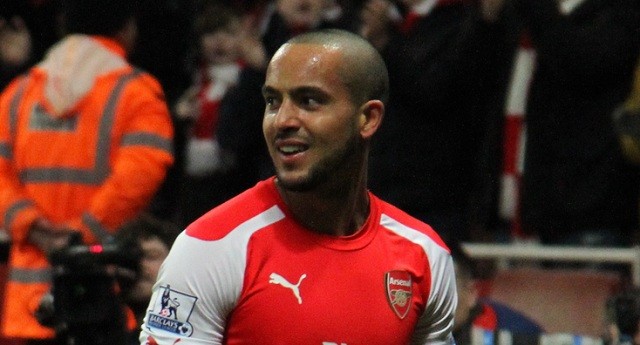 Everton manager Sam Allardyce has told reporters that he was prepared to play Arsenal's Theo Walcott anywhere across that attack should the 28-year-old join the Toffees.
Everton are interested in Arsenal forward Theo Walcott and in his recent attempt to convince the England international to join the Toffees, manager Sam Allardyce has offered the player the position of his choice.
Speaking in a recent interview, the former England manager has told reporters that should the Arsenal man join him at Everton then the England international will get to play in the position of his choosing.
Allardyce was quoted saying, "I don't know where I would play him until we get the deal done. When that deal's done, I can have that conversation.
"I see him playing anywhere across the front three – but I'm presuming if he's not comfortable with that, then he will tell us and it won't happen. That's if we can get that far."
Walcott's position has often been a cause of debate in Arsenal as the 28-year-old was keen on playing as a center forward but manager Arsene Wenger wanted to play the forward as a right winger in order to use the forward's pace for counterattacks.