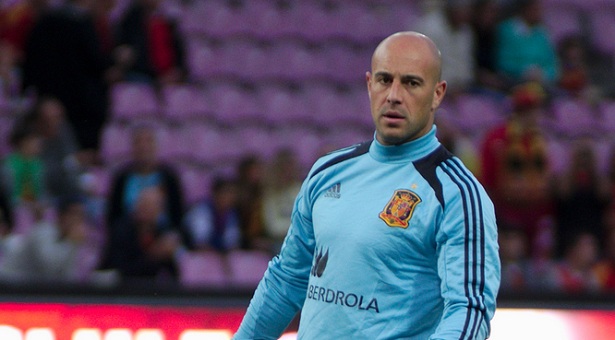 Newcastle United manager Rafa Benitez is looking to reunite with Napoli's Pepe Reina by signing the Spaniard during this transfer window.
Benitez and Reina worked together during their time at Liverpool and look likely to reunite at Newcastle again if recent reports are to be believed.
Benitez has been searching for a new goalkeeper for some time to make the team better equipped for the Premier League but has failed to make any new acquisition so far.
However, it is believed that the Spaniard tactician has identified the ideal candidate to offer upgrade between the sticks in the form of experienced Pepe Reina and is preparing a bid for the veteran keeper.
Reina is into the final year of his contract with Napoli and looks unlikely to extend his deal with the Italian leaders, which means that he will be available for cut-price in the current January transfer window.
It is important that Newcastle sign Reina this transfer window, as the Magpies are in a crucial stage of the season and they will need all the upgrades they can get during the current transfer window.