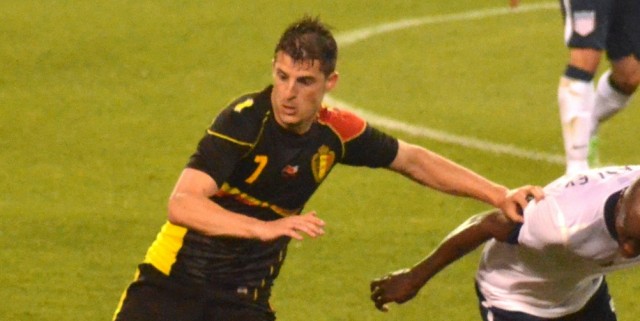 Kevin Mirallas has reportedly told friends that he is unhappy with the Everton board and wanted to force a move away from the club even before the season had started.
It has also been reported that Mirallas had a problem with former manager Ronald Koeman and felt that he had been lied to by the board who told him that he would be a key part of the team.
Following months of speculation surrounding his future, the Belgian international re joined former club Olympiacos where he will definitely be a key part of the team.
He will also be looking to play as regularly as possible during the second half of the season in order to try and win a place in the Belgium squad that will play in the 2018 world cup.
"He was unhappy in Everton, even from the start of pre-season," the un-named source was quoted in the Daily Star.
"He understood that he would not be the first choice, although when he signed a new contract, he was led to believe that he would be an integral part of the team.
"He had no problem with Sam Allardyce, because he is a new coach. He didn't have a problem with Big Sam at all, more with the previous boss and the board."