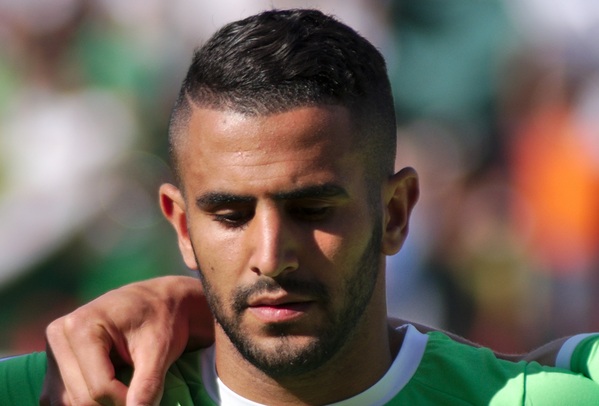 According to The Independent, Leicester City manager Claude Puel has ruled out Riyad Mahrez's exit during the January transfer window.
The Algerian winger has been rumored as a possible replacement for Philippe Coutinho, who joined Barcelona in £146 million transfer.
Mahrez is enjoying a fine season so far and he is arguably one of the best footballers in the Premier League.
Media in the UK have suggested Mahrez and Thomas Lemar as top candidates to take Coutinho's place in Liverpool, but Leicester manager Claude Puel has denied the possibility of winter transfer.
After Saturday's match against Chelsea, the former Southampton chief of staff said: "I have confidence in Riyad. We have spoken a lot with him about different things but often about football."
"Of course we are in the transfer window and it is normal for the all the best players. I am not afraid about this because there is a fantastic spirit and good atmosphere in the squad. I think we saw this afternoon."
Manager Jurgen Klopp will continue the chase for a new forward, but options are narrowing as time passes. The German expert will have to work faster and more efficiently if he wants his team to remain competitive in Champions League.
Despite exquisite attacking performance against Manchester City, Liverpool will definitely need some additional quality in their European quest.