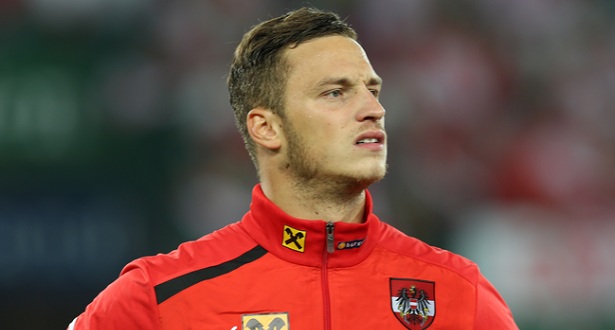 Despite his recent strong performances, West Ham manager David Moyes has suggested that striker Marko Arnautovic still is not performing for 90 minutes.
Arnautovic has established himself as the talisman of the Hammers first team since Moye arrived at the club and the Austrian went on to score a goal and provide an assist as the East London club downed Huddersfield 4-1 during the weekend.
Despite his brilliant form, Moyes still wants to see more from the former Stoke City man during his side's upcoming games as he feels that the striker cannot perform well for longer.
Moyes said: "He's shown everyone that where the question was, that he wasn't running about or putting in any effort, that would be the last thing you'd say about him now. What we're not going to do is allow him to go back to where he was, to go back to that any more. That's the challenge for him.
"Now, we're saying that we're keeping it up. You have to remember he missed the Tottenham game with an injury and he didn't play against Shrewsbury, so we got him back fresh, but I'm still working to get him through 90 minutes at that level, at that speed.
"He's doing maybe 70 minutes in games and I'm saying 'I need more from you', but maybe I can't get that all into him straight away. What he is giving us is a great level of speed and energy in the early part of the game."