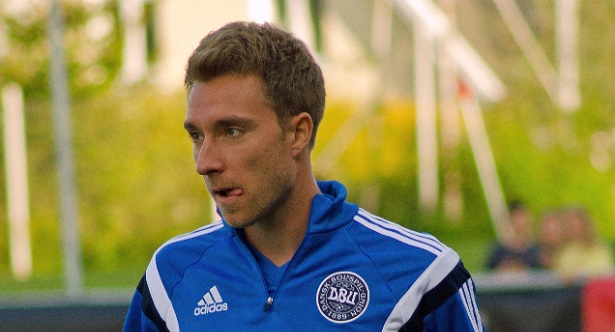 According to Goal.com, Tottenham stars Heung-min Son and Christian Eriksen have both pointed out their satisfaction with the current situation within the club, and their willingness to remain at Wembley, which could imply that new contracts might be on the table soon.
The Danish international is the essential part of 'Spurs' machinery, and it would be extremely important for manager Mauricio Pochettino to remain positive about keeping his playmaker.
The 25-year-old midfielder has stressed his desire to stay at Tottenham and hailed team's performances on Saturday's game against Everton.
Eriksen said, "I am happy to be at the club and have nothing negative to say about it [Tottenham] at all. Everyone is really very pleased with the win and how we played was very good so it's on to the next game. I think it gives us a lot of confidence to play like we did."
On the other hand, Korean international has a tremendous season so far having established himself as an indispensable first-team player.
Son is the only 'classic' winger Tottenham currently have, as both Eriksen and Dele Alli are forced to cover the wide positions following disappointing displays from Moussa Sissoko.
The 25-year-old winger has stated his pleasure with team' cohesion and intention to keep working under Mauricio Pochettino.
Son said, "I'm learning a lot at Tottenham, so I'd like to focus on Tottenham and my performances for now."
Considering the whole situation around Harry Kane, these statements could be very significant for team' mentality as they are expected to face Juventus in the Champions League knockout stage.