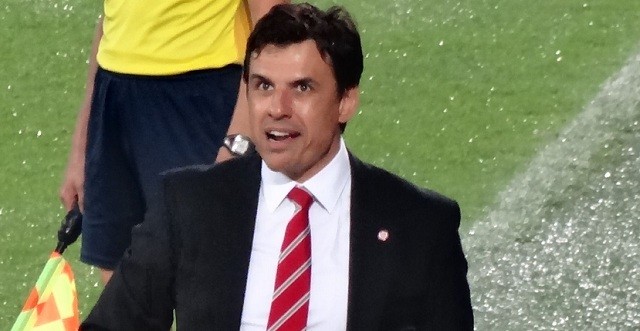 Sunderland boss Chris Coleman has revealed that he does not regret quitting the Wales national team.
Under the guidance of Coleman, Wales played an impressive brand of football and managed to reach the semi-finals of Euro 16, eliminating Belgium in the process.
Coleman however stepped down from his duties after the nation failed to qualify for the 2018 world cup and has since become manager of Sunderland who are battling to avoid relegation from the Championship.
Things have not appeared to get better at the Black Cats since the appointment of Coleman and the club suffered yet another humiliation on Saturday as they were defeated 4-0 by Cardiff City.
It will now take radical action to prevent the Black Cats from suffering back to back relegations.
Despite the current predicament, Coleman has no regrets about leaving the Wales national team.
He said: "No regrets. I'm at an absolutely fabulous football club. Yes it's hard now, tough and sometimes it feels like no matter what direction we walk in we're going to come up against a brick wall."
"But I've been there before and you've just got to find answers and solutions. It was a bitter experience and you feel a little bit helpless, a bit soul-destroying.
"Forty-five seconds after we kick off for the second half we're one-nil down… you can never accept that, and quickly after that we had a man sent off and the game was done."