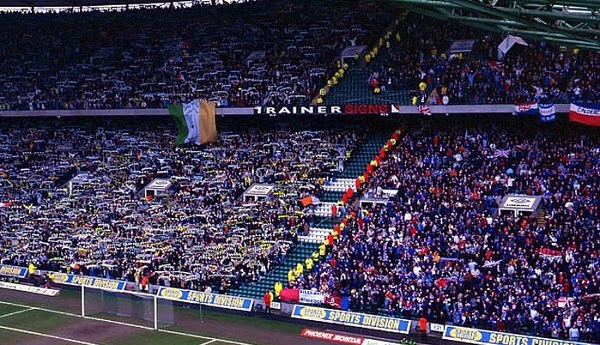 Celtic's chances of cashing in big on out-of-favour centre-back Jozo Simunovic appear to have been dealt a huge blow following recent comments from former Rangers skipper Lorenzo Amoruso.
The Hoops are demanding £8million from Serie A side Lazio for the signature of the 23-year-old, but Amoruso, now a football pundit in his homeland, has warned the Italian giants against meeting the asking price.
Lazio, currently 4th in the league standing, are only keen on parting with £4.5million for Simunovic's signature as they prepare for the imminent departure of Stefan de Vrij.
Amoruso, who played over 140 games for the Light Blues, revealed on Italian television channel TV8: "I've seen Simunovic play in different games and I would say he is a player who certainly has good qualities. It is also true it looks as if he has plenty of potential to improve.
"At this moment in time, though, does he impress me as someone who would justify an £8million fee? No, he does not. If Celtic really want that amount, then I would leave Simunovic where he is.
"At the lower figure of £4.5million, which is what Lazio want to pay, I can see the advantage for them in bringing him in. There are not that many strong defenders around just now.
"So even someone you would class as a decent one can have a high value. In addition, Simunovic is 23 years old, which is a good age for the buying club."
Celtic brought Simunovic from Dinamo Zagreb for £3million 3 years ago, and will likely not shift the goalpost on their asking price having recently extended his contract.
The Bosnia & Herzegovina international is worth more than the £4.5million Lazio want to pay given the experience he boasts of.
With a one-time hero of Celtic's eternal rivals Amoruso claiming otherwise, one can only wonder if he's not just trying to get one over on Celtic.