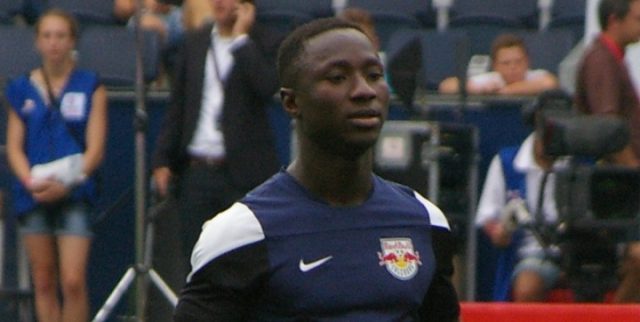 According to the Daily Express, Schalke hotshot Leon Goretzka should make the final decision regarding his future in the next couple of days.
Several important European clubs would enjoy seeing him within their respective teams, with Liverpool and Bayern Munich currently leading the chase. Barcelona, Real Madrid, Juventus, and Manchester United have all also shown great appreciation of youngster's potential.
The 22-year-old midfielder has proved to be one of the most promising young prospects in Europe during the last couple of seasons. He is already a regular first-team member of German national squad, and one of the most valuable players for Domenico Tedesco' team.
Gortezka's contract with Gelsenkirchen' side is set to expire this summer, and his departure from Veltins-Arena is sure.
Bayern Munich' chairman Karl-Heinz Rummenigge has publicly invited German international to pick the Bavarian club.
"Now it is up to the player to decide, and it would be nice if he chose Bayern in the end. You only have an agreement when you sign the contract," he explained.
However, Liverpool manager Jurgen Klopp could be a decisive factor in convincing Goretzka to choose Liverpool because apparently, the youngster would very much relish working with former Borussia Dortmund boss.