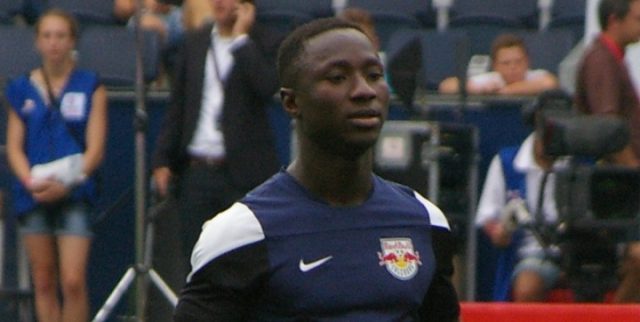 Liverpool bound Naby Keita has said that he hopes to become as good as Yaya Toure.
Liverpool and Leipzig agreed a deal over Keita during the summer and he will join the Anfield club at the end of the season.
Keita is regarded as one of the best up and coming players in Europe and played a key role for Leipzig last season as they finished second in the Bundesliga and secured qualification to the Champions League.
The Guinea international is a talented midfielder and Jurgen Klopp's side had to beat off competition from other elite clubs in order to sign him.
He told the Mirror: "I want to become the best African player in the world. My idol from Africa is Toure. He is strong, works hard and has made it to the very top."
"Becoming a Liverpool player will be very special, and a very important step in my ­career, but I won't let fame go to my head. One should never forget where one comes from. My ­parents had nothing and sometimes life was very tough.
"I come from a poor family and from a country that's also kind of poor. So when I visit Conakry on vacation now I buy sacks of rice and sugar for local people.
"And I also donate money to victims of floods and help my friends and family too because I'm proud of where I am from."