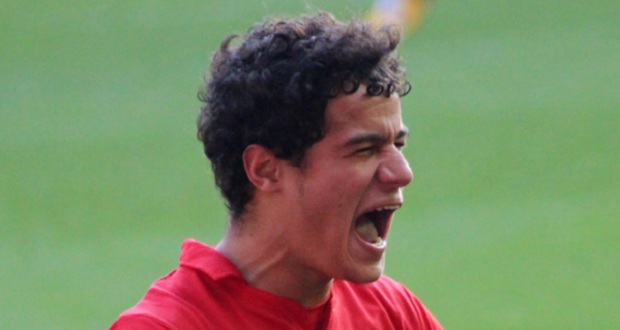 Liverpool manager Jurgen Klopp has said that his side's 4-3 win over Manchester City on Sunday proves that they can win games without Philippe Coutinho.
The result meant that Pep Guardiola's side suffered their first League defeat in 30 games and marked their first loss of this season.
Alex Oxlade-Chamberlain, Roberto Firmino, Sadio Mane and Mohamed Salah were all on target for the Reds during the game. The first half ended 1-1 after Leroy Sane equalized for the Citizens.
During the second half, Liverpool took control and looked to have the game wrapped up after leading 4-1. However Bernado Silva and IIkay Gundogan struck late goals and the game ended off 4-3.
Klopp said: "You have no alternatives to beat City – you could win the lottery, they tackle each other and then you can stand deep in your own box and hope nothing happens but that it is not really likely. Being Liverpool we should not try this way. Then you don't have a lot of alternatives, you have none. You need to be brave and you need to play football.
"The pressing in the second half, round the goals, was different planet, just outstanding. What do you say? It's a cool movie. City are brilliant organised and playing football in the first half we did in the spaces we had, that is all.
"There is no alternative to play against them and that is why we tried it again. I cannot make a match plan to avoid criticism after a game. I couldn't be less interested in that. We wanted to win and the boys deserved it.