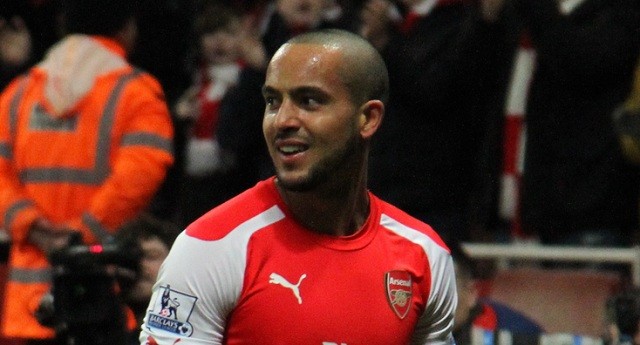 Hayley McQueen has said that Theo Walcott should move to Everton this month as a last-ditch effort to try and win himself inclusion in the England squad for the 2018 world cup.
Walcott has not started a Premier League game for the Gunners this season and it is essential that he ends his 12-year stay with the club this month if he hopes to play at the world cup.
Though Walcott's boyhood club Southampton are also interested in signing him, McQueen believes that it is a "no brainer" that the player chooses to join Everton.
At 28, Walcott will not get better, however he is still gifted with pace and can go on playing at the highest level for at least another four years.
She told the Transfer Talk podcast: "I don't see any point in him staying at Arsenal – why would he? Especially if he's going to try and make a World Cup squad.
"The age that he's at, it's the last World Cup he could be involved in, he wants to play regular football and I think a change is about due.
"It's one of these you've got your head and your heart – your heart going back to the club you know and love in Southampton. I'm sure he has family and friends there.
"But they are going through such a rebuilding stage and I think there will be a clearout in the summer. There will be lots of changes in the January window too and do you really want to be up for a relegation scrap?
"Or do you want to head to Everton and play under a manager that I would imagine he admires. I think for me it's a no brainer. You are not going to take a loan deal after.
"Take a clean break, go somewhere else and have a new start at the age he's at. It might be one of the last clubs he plays at."