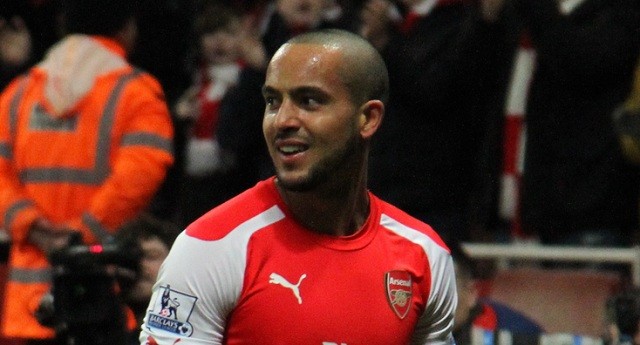 Sam Allardyce has said that Theo Walcott will not be offered a central role if he ends up joining the Toffees this month.
Walcott has struggled for game time with Arsenal this season and Everton are currently the favourites to sign him as the 28-year-old looks to play regularly during the second half of the season with a view to winning selection to the England squad that travels to the 2018 world cup.
At 28-years-old, Walcott will not get any better but he can carry on playing at the highest level for at least another for years.
One of the strengths of him is that he is very versatile and has been able to effectively function in a range of attacking roles since joining the Gunners 12 years ago from Southampton.
Walcott has however spoken about his preference to play as a central attacker during recent years.
Allardyce said: 'I don't know where I'll play him until we get that deal done.
'When that deal's done I can have that conversation with him. I see him playing anywhere across the front three and I'm presuming if he's not comfortable with that then he'll tell us and it won't happen.
'We'd have that conversation if we were going to secure that transfer and we'll see where it goes from there.'