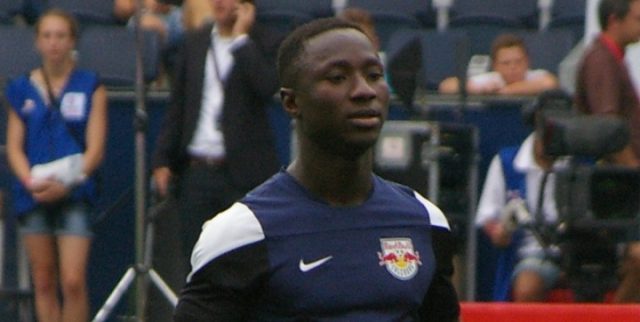 The Talk Sport have reported the news from Germany saying that Naby Keita won't move away from Red Bull Arena this January after RB Leipzig announced through their official Twitter account they won't let the player move to Liverpool before the summer.
Two clubs have already reached an agreement that will see Keita in the red shirt by summer 2018 for a figure of around £48 million.
However after recent events at Anfield where Philippe Coutinho has left, Liverpool manager Jurgen Klopp wanted to bring the Guinean international into the Reds' ranks immediately, but it seems he'll have to wait for six more months.
Leipzig announcement via official Twitter account: 'Naby Keita will remain an RB Leipzig player until 30th June 2018. We wish to put the speculation about a January move to Liverpool to bed.'
Coutinho has already left Merseyside club for Barcelona, and Emre Can is close to signing the contract with Juventus, so Klopp needs some reinforcements in the midfield area as soon as possible.
Unfortunately for him, he is now forced to examine other options, with Leon Goretzka and Dani Ceballos impose as potential targets.