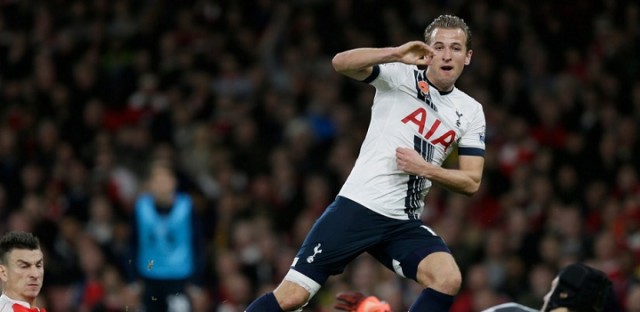 Tottenham boss Mauricio Pochettino believes that Harry Kane will go on to break all Tottenham and England national team records after the forward scored a brace to guide Spurs to a 4-0 win against Everton on Saturday.
During the game, Kane also scored his 97th and 98th goal for Spurs in the top flight to move above Teddy Sheringham as the North London clubs top scorer in the Premier League.
Kane has firmly established himself as one of the best players in world football and by the end of 2017, he finished off the calendar year with the most goals in the Premier League after netting 39 times.
Speaking after his side's thrashing of Everton, Pochettino said: "He's so talented, so professional, I am very happy. I congratulate him, he deserves the credit.
"In this way he's going to break all the records in the Premier League and England. I'm so happy, it's fantastic because he helps for the win."