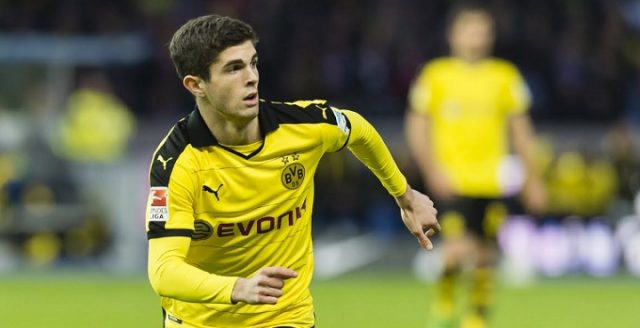 According to the Bleacher Report, Liverpool will sign one of the most promising wingers in the world Christian Pulisic from Borussia Dortmund at some point in the future
The same news was broadcasted by the Daily Express, as they also suggest the deal can go through for approximately £100 million.
American international has shown extraordinary potential since breaking into the Dortmund's first team last year. Pulisic is a pacey winger with great technical skills and game anticipation.
Despite the young age, he already established himself as a regular first-team player and one of the best wingers in the Bundesliga.
Jurgen Klopp could be a decisive factor for taking the 19-year-old player at Anfield, as they have already worked together in Dortmund. The German expert was the one who brought Pulisic when he was only 16-year-old.
However, according to the reports, potential deal would hardly be made in January. It is more likely that Liverpool would have to wait until the summer to realize this transfer.