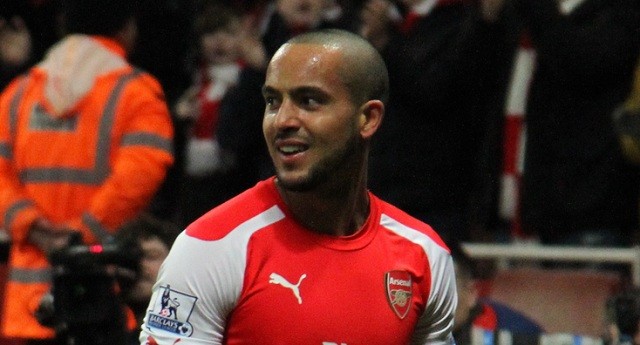 Arsenal boss Arsene Wenger has spoken out about the rumours linking Theo Walcott to Everton this month.
Walcott who is the Gunners longest-serving player, having joined the club as a 16-year-old from Southampton in 2006 has fallen down the pecking order at the club and has yet to start a Premier League game this season.
It is quite clear that the 28-year-old needs to leave the Emirates if he still wishes to make the England squad for the 2018 world cup.
Toffees manager Sam Allardyce recently admitted that he is hoping to recruit Walcott this month.
Wenger was asked about the rumours on Friday and while he refused to divulge anything, he seemed to indicate that he will not stand in the way of Walcott leaving the club.
"You cannot just do it, it's not honest," he replied when asked about assuring Walcott he'd get first team opportunities.
"We will see, I have a good relationship with Theo and I don't want him to be frustrated or lose an opportunity to go to the World Cup because Theo went to the World Cup in Germany in 2006 and we are now in 2018 and since he has not been for different reasons, so that is a sensitive subject.
"I cannot tell you much more. Sam Allardyce has made that statement but Theo Walcott is here."