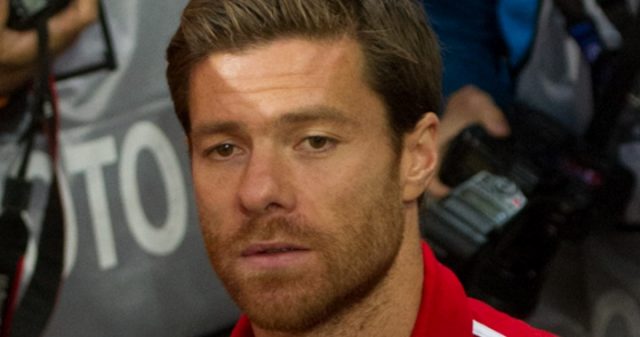 Liverpool legend Xabi Alonso has expressed his desires to take over as the manager of the Reds in the future but first the ex-Bayern man is first looking to prove himself in management.
Xabi Alonso made a name for himself as a tactically astute midfielder during his playing career and following his retirement, the 36-year-old is looking to make good use of his footballing knowledge by getting into management.
Speaking in a recent interview, the Spaniard revealed his desires to manage a club in the future and also expressed his plans to hopefully take the reins at Liverpool.
Alonso told Sky Sports: "Yes for sure, I have dreamt of that (managing), but first I have to prove myself and prepare.
"If I decide somewhere along the way to take my chances as a manager, my link, my commitment, my passion with Liverpool is there. Why not? We will see if we can cross paths in our ways."
Alonso certainly has the tactical knowhow as well as the personality to make him a successful manager and it might not be surprising to see the Spaniard earning his managing license soon.
However, managing Liverpool might prove to be a challenge for Alonso as there seems to be tough competition already, with another club legend Steven Gerrard also believed to be interested in the role at Anfield.