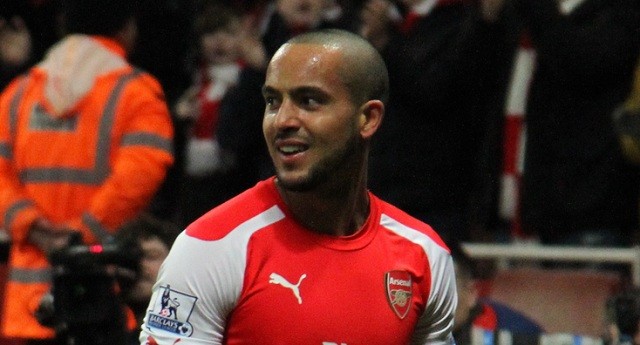 Kevin Campbell has revealed that he thinks that Theo Walcott will soon join Everton.
Everton boss Sam Allardyce confirmed on Friday via BBC Sport that he is in talks to recruit the 28-year-old from the Gunners.
Walcott has dropped down the pecking order at Arsenal and has not started a Premier League game this season so there is a high chance that he will be wanting to leave the club, especially considering that he will need to play as regularly as possible if he wants to make the England squad for the 2018 world cup.
Campbell, who played for both clubs, believes that a move will take place this month as he revealed on Twitter and said when responding to a fan, "I think so Jimmy!"
Despite not having a reputation for being a consistent performer, Walcott is a proven scorer at the highest level with plenty of experience under his belt and he could be beneficial to the Toffees.