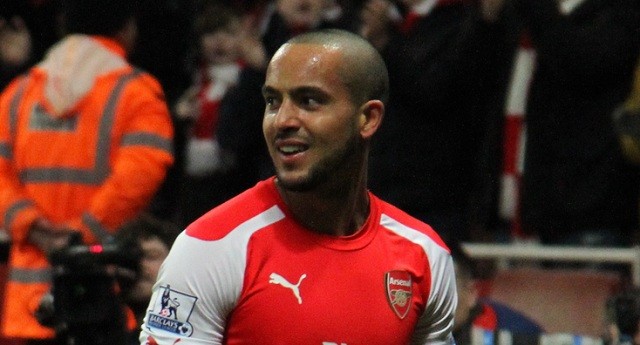 Everton manager Sam Allardyce has admitted that he has set his sights on signing Theo Walcott from Arsenal.
The 28-year-old has just 18 months left on his current deal at the Emirates Stadium and the Toffees have entered talks with Arsenal over a possible £20 million deal.
The England international has dropped down the pecking order at Arsenal this season as he has made just 15 appearances with his last Premier League start coming in April.
If Walcott still hopes to play for England at the 2018 world cup then it will be essential that he leaves Arsenal and plays as regularly as possible during the second half of the season.
"I think you are all aware of our interest in Theo. If that is possible to get over the line I'd be delighted," said Allardyce, who has already strengthened his forward line with the purchase of £28m Beskitas striker Cenk Tosun.
"Obviously there are negotiations that are happening at the moment and if that can all be sorted out – one of the most difficult things to do today – then that would be a great addition in my opinion to come and join us from an attacking point of view.
"Two or three reasons really: goalscoring threat, pace, experience and he's good on assists from wide areas in terms of his crossing ability.
"Theo's not as risky (as Tosun) because he's proven. He's scored 100 goals for Arsenal from wide positions as well as many assists.
"His pace is one of his key strengths, which we lack in this squad. His assists are pretty good as well as his goals.
"We are short of goals so to add power in our goalscoring ability would be very important for me if we can negotiate that transfer – and he's only 28.
"I wouldn't have thought a player today would have any qualms about where he moves now if he is moving for his career.
"I wouldn't think he had that mentality that it was not the right place to go to get first-team football. It's 'Have boots, will travel' now isn't it?
"I don't think there's any chance of a loan so I think it is a permanent deal we're hoping to negotiate. It is not imminent at the moment but some negotiations are going on."