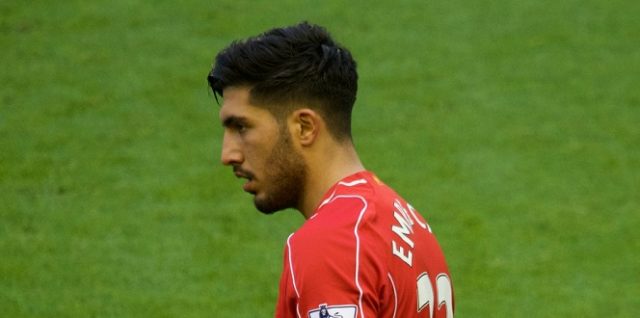 According to the reputable Sky Sports, Juventus star Sami Khedira has recommended the club to bring Liverpool midfielder Emre Can at Allianz Stadium this summer.
Some media in Italy already reported last week that German international has an agreement with the Italian giants over a summer transfer.
The former Bayer Leverkusen player has great significance for Liverpool's game. Jurgen Klopp considers the 23-year-old midfielder as an indispensable first-team player, and he is trying hard to convince him to stay.
However, there has been no progress so far. The Turk's contract with Liverpool is set to expire in six months, and there's no sign of a possible extension.
Juventus manager Massimiliano Allegri has identified Can as a perfect reinforcement to his midfield. In addition, the Italian club have a practice of bringing players for free.
Sami Khedira has now recently urged Juventus to seal the deal with his international colleague.
Khedira said in a recent interview, "I know Emre very well. First of all, Emre is a very good player. He is a young player, he can improve, of course, he is powerful and is talented but of course, he has to learn.
"And if there is a possibility that Juventus can sign this player you have to use this chance because I think he is a free agent in the summer period. So, if I am a manager, of course, I would try and sign him."
Liverpool won't let Can to move away from Anfield this January according to the reports, but if they don't manage to extend his contract until the end of the season, they might lose him for free as well.