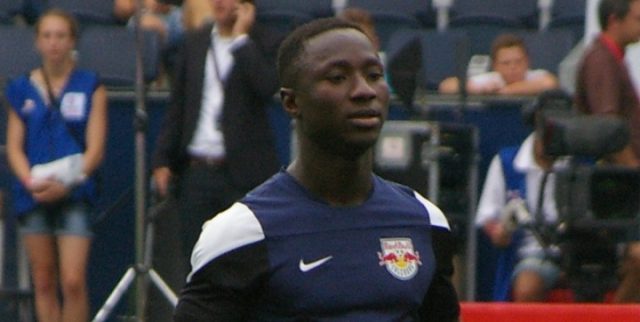 RB Leipzig boss Ralph Hasenhuttl has said that there is no chance of Naby Keita joining Liverpool this month as he wishes to remain with the Bundesliga club for the remainder of the season and flourish.
The Reds agreed a deal with the German club during the summer and the agreement reached was that Keita will arrive at the Merseyside club at the end of the current season.
Following the departure of Philippe Coutinho from Liverpool to Barcelona, there has been speculation suggesting that Liverpool could look to bring in Keita this month as they are short of options in central midfield.
Leipzig boss Hasenhuttl has however claimed that there is no chance of a move happening this month.
"The current situation is that nothing has changed," Hasenhuttl said ahead of Leipzig's clash with Schalke. "We do not have a reason to sell Keita any time before the end of the season. That's it.
"He will play at the weekend against Schalke and hopefully he does well. That's the only thing I really care about.
"I think that Naby wants to finish the season in a good way in Leipzig. He wants to leave a good impression. He made many good games for the club – in my opinion I think that he will put everything into the rest of the season.
"He probably wants to do some self-promotion before he leaves. He does not want to leave without showing all his qualities since he had some weak games in the first part of the season."