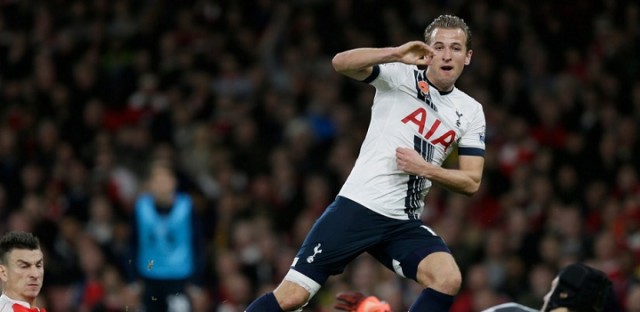 Tottenham Hotspur forward Harry Kane has revealed in a recent interview about his desires to emulate the successes enjoyed by the likes of Lionel Messi and Cristiano Ronaldo.
Kane has emerged as one of the best forwards across Europe in recent years with the England international currently terrorizing defenses in both the Premier League and the international setup.
Many regard the 24-year-old to be one of the best players in world football and the Spurs' golden boy is often regarded as just a class below the likes of Cristiano Ronaldo and Lionel Messi, who are understandably placed ahead of the Englishman.
However, Kane has ambitiously claimed in a recent interview that he is willing to climb the hurdle and match the aforementioned duo in terms of both ability and success.
In an interview with ESPN, Kane told reporters:"They've been such good players over the last ten years or so, and dominated football and rightly so. They'll go down as two of the best ever players.
"To even be up there and beat them is something I'm proud of. For me, it's about doing it every year. Not just beating them but winning as many trophies as they've won.
"I've sacrificed most of my time, especially with the schedule of games. You come in, you train, you play, you recover, you rest. That's a footballer's life. I don't complain. It's something I love doing.
"But you lose maybe the social part of your life. It's a matter of opinion. Not every player does what I do. Some players may go out, go for meals –  that kind of thing. From my point of view, to get the best out of myself, it's about going home, resting, recovering, spending time with my family and do everything I can in that short period of time to achieve what I can."