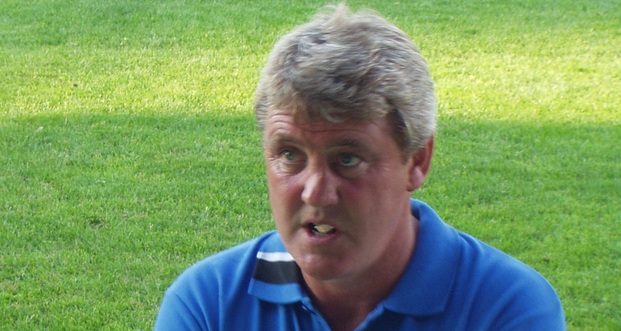 Aston Villa manager Steve Bruce has called for the transfer window to be shaken up to benefit young players.
Bruce believes that played aged 21 or younger should be able to leave their parent clubs on loan or for a reduced period of either one or two months.
As of last season, the 28-day loan period (from September) and the93-day period (from February) was scrapped in return for much longer moves either in the summer window or in January.
Bruce believes that the changes are having a negative effect on younger players who are desperate for game-time but who can't quite oust senior players in the set-up.
He said: "We've had lots of enquiries. The problem with the young ones is, if they could go for a month I would encourage it. But going for four months, you don't see them enough.
"And if they don't play it can become a problem. Sometimes not seeing them for so long is a bit of a disadvantage. I think there should be a new rule where maybe an U21 player can go for a month or so.
"I don't know how you get round that, though. We've had lots of teams asking, but we need to be careful. Look at (Matija) Sarkic for example, he goes to Wigan and we expected him to play, he doesn't. Then he's stuck there for four months."