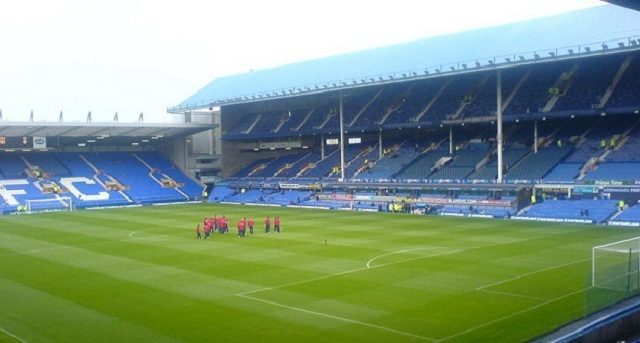 The Sporting director of Celta Vigo Felipe Minambres has revealed that he is getting the impression that Everton do not wish to part ways with striker Sandro Ramirez. Everton are apparently hoping that the striker will turn out to be useful, despite his apparent lack of success in the first semester of the current season.
Ramirez arrived at Goodison Park from Malaga during the summer and he has struggled to adapt to life in England, having only scored one goal in all competitions thus far which came when the club were hammered 5-1 by Atalanta in a Europa League encounter.
Everton are currently having yet another mediocre season, sitting in 9th place of the English Premier League. However, with half of the season yet to play, Everton could potentially move into the European spots. Everton have also been knocked out of the FA Cup and the League Cup, thus far, the season has been a monumental failure. Though they can now focus solely on the English Premier League.
Everton certainly have the talent to be higher up in the standings, but their inability to gain a positive streak in league play has hampered their opportunities. It is interesting to note that Everton are unwilling to let Sandro Ramirez go, a player who has barely feature from the Liverpool based team.
Sandro has been linked with a move away from the Toffees with Sevilla, former club Malaga as well as Celta said to be interested in signing him. Any bettors interested in odds for this move can have a Bonus code ready for 2018.
Minambres however believes that Sam Allardyce's club are not willing to part ways with the striker just as yet.
He told AS: "At this moment in time, Everton are not conveying a message that they are open to the player leaving."
Sandro has yet to start a game for the Toffees since Sam Allardyce was appointed as manager and it seems unlikely that that will change anytime soon. Everton's unwillingness to move Sandro out is most likely due to the fact that the several Spanish teams after Sandro are unable to meet a valuation that Everton would deem worthy. However, with several weeks still left in the transfer season, we could see Sandro at least go out on a loan, a move that would keep the Striker playing, and ready for a move back to Everton next season, or as a way to gain valuation for an eventual sale.