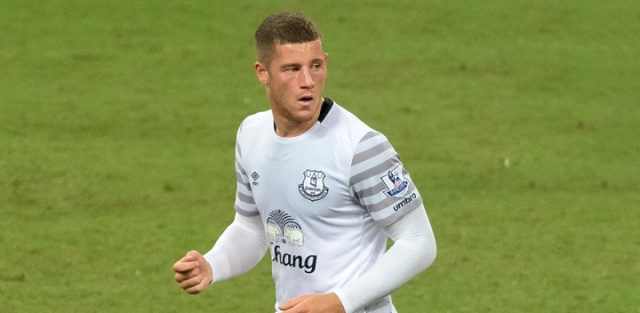 Frank Lampard has said that Ross Barkley's move to Chelsea could improve his chances of making the England squad for the 2018 World Cup.
Barkley completed a move from Everton to Stamford Bridge on Friday for a fee of just £15 million. The attacking midfielder currently has 22 caps for the England national team but has not been called up since April 2016.
He was not included in the squad that played in Euro 2016 though he did make the 2014 World Cup squad with Lampard as a team-mate.
Lampard believes that Barkley can use his move to Stamford Bridge in order to try and push to be included in the 2018 World Cup squad.
"I think it is a good signing – it is a no-brainer for Chelsea at £15m for a boy of his talent," Lampard told Goal. "He's only 24 years old but now it is up to Ross to prove his talents. I think he will do that at Chelsea, so it is a good move.
"He just needs to learn and listen to people around the place. The standards at Chelsea will be higher than what he's used to. No disrespect to Everton but he came through there. There are consistency levels at Chelsea in what's demanded of you generally in your game and that's good.
"He's at the stage of his career where he certainly needed that and I think Chelsea will be a great home for him on that front. He needs to try and get into the Chelsea team, which will be tough for him – that's the first challenge.
"If he plays consistently then I think he's a key England player in the making. He's already an England player and he's got that ability to create something out of nothing so let's get him playing regularly to show what he can do for England and Chelsea."