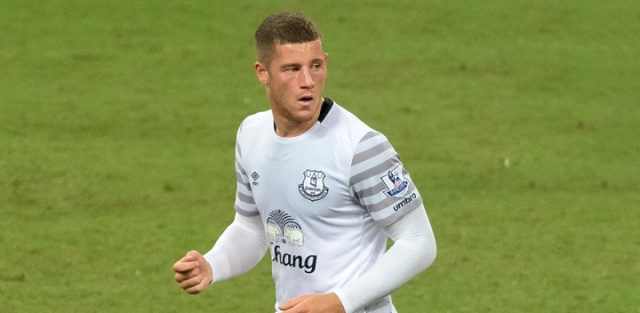 Joey Barton has said that he cannot see Ross Barkley starting for Chelsea. Following months of speculation over his future, Barkley completed a transfer from Everton to Chelsea on Friday.
Barton said: "It is a good signing because £15m for Ross Barkley, if he can get back to the form he has got, is actually very cheap.
"Everton have [also] got a good deal because you had a player running his contract out who wasn't going to sign a new one so you were going to lose him on a free.
"The issue is going to firstly be whether Conte stays at Chelsea beyond the end of the season. If they don't win the title or progress in the Champions League, there could be question marks.
"We all remember the Roma game not so long ago when he looked like he was teetering. There's David Luiz's issue with him, he was maybe going to lose the dressing room – I don't know what is going on.
"And I can't see Ross Barkley starting for that Chelsea side. Drinkwater has come in and done well and then it is kind of Hazard and Morata beyond that.
"I don't really see where Ross Barkley fits in to the current Chelsea style under Conte."
As Barkley's current contract was set to expire at the end of the current season, Chelsea managed to acquire his services for a fee of just £15 million which is a bargain in modern day football.
He will be hoping to play as regularly as possible during the second half of the season in order to force his way into Gareth Southgate's squad ahead of the 2018 World Cup.