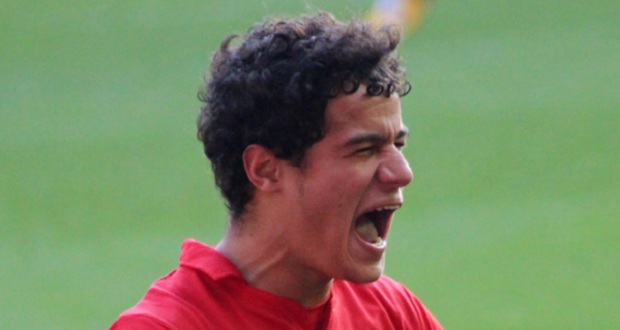 Steve McManaman has said that the sale of Philippe Coutinho to Barcelona will damage Liverpool as it means that they have lost a great deal of creativity on the pitch. However he does hope that Adam Lallana will not step up.
The Catalan giants attempted to sign Coutinho during the summer transfer window and they have now succeeded in acquiring the services of their priority target.
Though McManaman does believe that the exit of Coutinho will harm the Merseyside club, he does also feel that the fans will not react badly to the news given that the Brazil international had played well during his last few games for the club.
"It will hurt them [to lose Coutinho] but they have got a lot of attacking players when they are all fit," the BT Sport pundit said. "Lallana doesn't play when they're all fit even. Coutinho is a great player. He gives them something different and he will be a big loss for Liverpool.
"When you talk about that kind of person going to Barcelona, when he does eventually go for that kind of money, he can unlock different moments. [Mohamed] Salah, [Roberto] Firmino and [Sadio] Mane have all got their plus points, but I think Coutinho has something different.
"He is a Brazilian who wants to go to Barcelona for family reasons. We all understand that. The fact he has stayed for a while and played well, Liverpool got good money for him — I think he will go with fans' blessings."