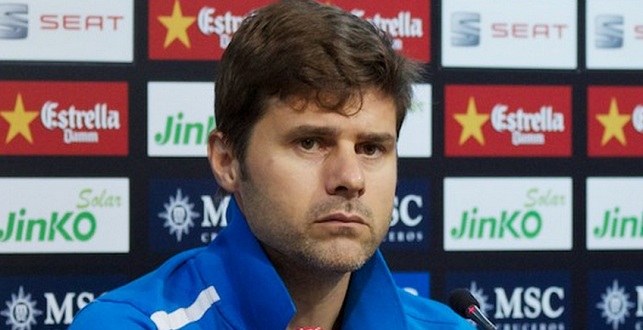 Tottenham boss Mauricio Pochettino has admitted that it is difficult for clubs to retain their star players as they will be tempted by the money that is offered by so called big clubs.
The Argentine is in charge of a number of world class players at Spurs with a significant amount of them being linked with moves away from the North London club due to their form combined with Spurs financial restrictions as well as the clubs inability to win major trophies.
Spurs have no not won a major trophy for almost 10 years as the last time that they tasted success was when they lifted the League Cup in 2008.
Speaking after his sides FA Cup win over AFC Wimbledon, Pochettino said: "I think it's a massive example of how this business of football is, and how difficult it is for clubs to keep their best players," Pochettino told Sky Sports News.
"Liverpool is historically one of the best clubs in the world, but when a player like Coutinho wants to leave, it is difficult. Look what happened with Cristiano Ronaldo at Manchester United, with ZinedineZidane at Juventus, with Luis Figo at Barcelona. There are a lot of examples.
"That is why it is so important how you care for your players. That's why you need to anticipate things. It's so important to work on the human side, to try to create a project where the players feel comfortable and happy to be with you.
"But today, when the player decides to leave, it's what happens. If another club pays the type of money [Barcelona] pay, how do you stop it? I heard what [Jurgen] Klopp said. Our job is so difficult."