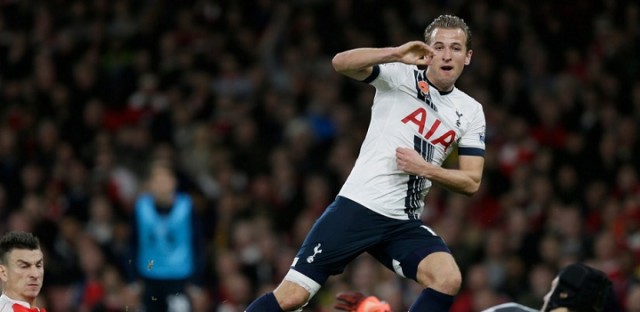 Tottenham manager Mauricio Pochettino has drawn comparisons between Harry Kane and Italian football legend Francesco Totti.
The 24-year old Kane has established himself among the world's top footballers and scored two goals for Spurs on Saturday as they recorded a 3-0 win over AFC Wimbledon.
In the process, he also took his tally for the season to 26 in all competitions. Many of the world's top stars have been changing clubs recently.
Neymar notably left Barcelona to join PSG while Philippe Coutinho left Liverpool this weekend to join Barcelona.
However, Pochettino believes that Kane could go on to become like Totti, who spent his entire career with Roma despite receiving interest from elite teams of world football.
"I think Harry is special, so special, because he loves Tottenham and he feels Tottenham, but we need to be careful and clever with how we manage him," the Argentine told Sky Sports News.
"The player needs to choose to stay here. You cannot force everyone to stay here. I think our job is to try to work together and to try to achieve all that we want.
"I tell him he seems like Totti in Italy. Only a few players, special players, can spend all their career in one club. I think Harry is the type of player who can because he loves Tottenham.
"But in football, you can't be sure of anything. That is why it is so important to work together and try to achieve all that we want. This project is so exciting. I hope and we hope that he will spend a lot of time here trying to win trophies and achieving all that we want."