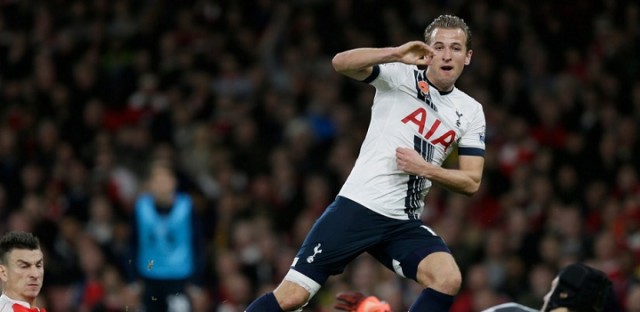 Tottenham boss Mauricio Pochettino has admitted that his club will need to win silverware if they want to convince Harry Kane to remain at the club for the long term.
Kane has established himself as one of the world's best strikers as he ended off 2017 with 56 goals in all competitions which is more than the likes of Cristiano Ronaldo and Lionel Messi.
Kane continued this good form this season by netting a brace as Spurs recorded a comfortable 3-0 win over AFC Wimbledon in the FA Cup on Sunday.
Kane is reportedly being eyed by Spanish giants Real Madrid as a possible replacement for striker KarimBenzema who has been below part this season.
"I think Harry is special. He loves Tottenham and he feels Tottenham," Pochettino said.
"But we need to be careful and clear in how we manage him. Then the player needs to choose to stay here. You cannot force everyone to stay here.
"Our job is to try to work together and try to achieve everything we want. Of course, Harry is a special player. He seems like [Roma legend, Francesco Totti].
"Only a few players can stay at a club their whole career and Kane can be someone like that. But in football nothing is sure.
"Today is today and after tomorrow you always doubt what happens. So it's important that we must achieve everything we want together."