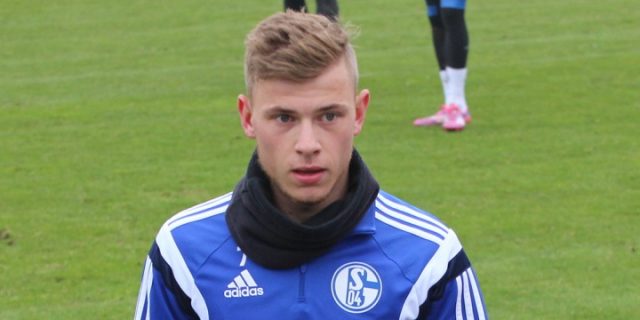 According to the Daily Express, Schalke' star Maximillian Meyer could be the newest name on the Liverpool' list of possible replacements for Philippe Coutinho – who joined Barcelona recently.
Latest reports suggest that Liverpool will not try to sign either of Thomas Lemar or Riyad Mahrez in the January transfer window.
It now seems that manager Jurgen Klopp is poised to make a move for talented midfielder Meyer, whose contract with Schalke will expire at the end of the season.
On the other hand, some media outlets in Germany have announced that Schalke' president Clemens Tonnies is trying to persuade Meyer to extend his contract with the club.
The former Germany U-21 international is one of the most promising players in Bundesliga, and it is hard to expect that Schalke would let him leave, especially now when it is certain that Leon Goretzka will leave the club.
After Coutinho's departure, Liverpool will have to find a quality player in his position, but for now, it is unrealistic to expect that Meyer is a realistic option.