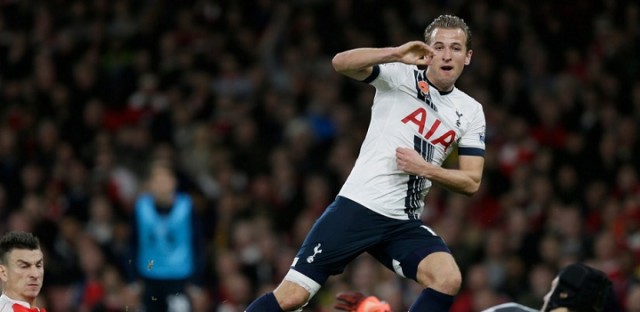 Glenn Hoddle is hoping that Tottenham star Harry Kane is rested before the World Cup.
Hoddle wrote for the Daily Mail: "If you built a robot, you would have all those attributes in there. And if a centre-half is worth now £75 million, how much is he worth? It would have to be somewhere approaching Neymar's fee of £200m.
"There's only one fear I have. He had a really good season in 2015-16 but had run out of gas by Euro 2016. Even in the pre-tournament friendlies against Portugal and Turkey you could see he didn't have a run in him. And no player, not even Lionel Messi, can play like that.
"I was pleased he at least got something of a rest against Swansea during the hectic Christmas period, even if that was because he was carrying a cold. He will probably get another break on Sunday when Spurs take on Wimbledon in the FA Cup. The worry is that, because Spurs need him so much, there won't be many more chances to leave him out between now and June."
Kane has firmly established himself as one of the world's best footballers after scoring 56 goals for club and country in 2017 which was more than the likes of Cristiano Ronaldo and Lionel Messi.
The 24-year olds performances will be vital as to whether the England national team progresses to the deep stages of the world cup.
If he does well during the tournament, it will be easy to see Gareth Southgate's team having a good run in the event.